Meeting, Incentive, Congress & Events

We have proposed ourselves for years DMC (Destination Management Company) and PCO (Professional Congress Organizer) for the town of Montecatini Terme.
Our deep knowledge of the territory allows us to perfectly organize incentive meetings, conventions, meetings, exhibitions and sport events, starting from just the hotel booking until reaching the complete organization of the event in all its details.
CONGRESSIONAL TOWN
Montecatini is the ideal location for conventions and business meetings. The thermal town itself, its charming and relaxed atmosphere and its human sized dimensions make every business meeting an extremely pleasant occasion, even if surely challenging.
Here guests may easily discover how comfortable and easy it is to walk everywhere. Any congressional location is easily reachable from any hotel without the help of a car, taxi or other means of transport.
The locations are able to fulfill any type of request, from the most private meeting to the largest convention: the Palazzo dei Congressi , the dedicated areas in the hotels and the so called Palaterme, may host from 20 up to 5500 people.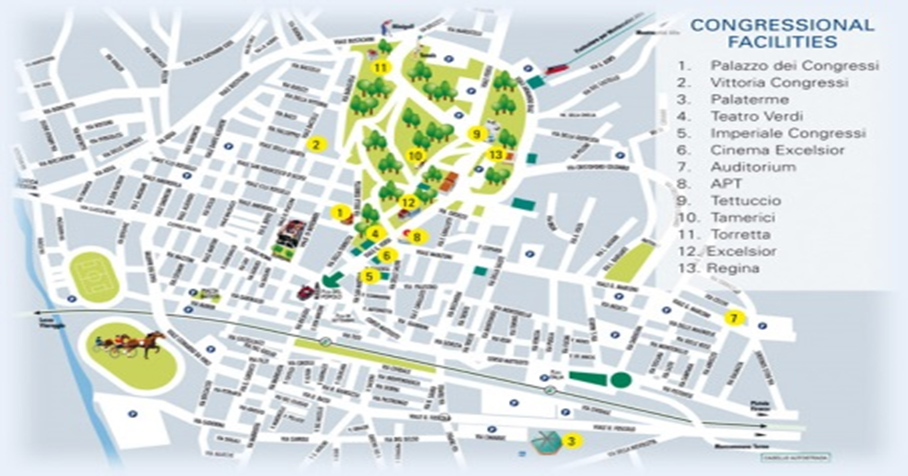 WE HAVE THE RIGHT NUMBERS…..
Montecatini, a tradition of hotels
In Montecatini the hotel reception is an authentic art which started centuries ago with illustrious historical figures, heads of state, artists and everyday tourists.

The town is in possession of about 12.000 hotel beds which are divided as follows:
5 Stars Hotels – 208 Rooms
4 Stars Hotels – 2.238 Rooms
3 Stars Hotels – 3.675 Rooms

Montecatini is located right in the heart of Tuscany, from where you can easily reach wonderful areas, historical monuments and unique sites like no other place in the whole world.
Some distances: Pistoia 15km, Prato 30km, Florence 46km, Viareggio & Versilia Coast 50km, Pisa 55km, Massa Carrara 80km, San Gimignano 65km, Siena 110km, Arezzo 125km….

Connections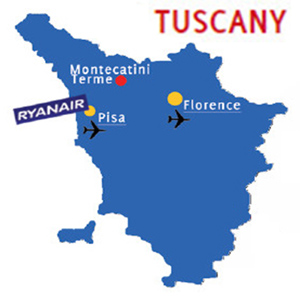 Pisa or Florence Airports
1. Pisa: about 55km – Galileo Galilei International Airport
www.pisa-airport.com
2. Florence: about 45km – Amerigo Vespucci International Airport
www.aeroporto.firenze.it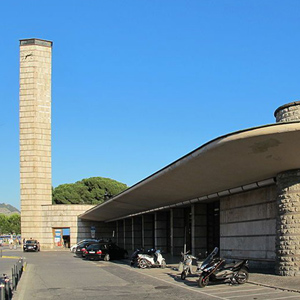 Montecatini Centro &
Montecatini Monsummano
These are the two train stations that you can find in Montecatini Terme, along the railway line Florence-Lucca-Viareggio. You may choose the most suitable for you depending on where your hotel is located. Nevertheless both stations are close to any destination in town.
From Milan / Rome: first Milan/Florence or Rome/Florence, then Florence / Montecatini Terme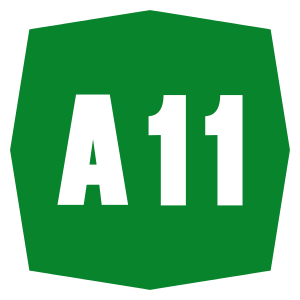 A11 Florence / Seaside Highway
Exit Montecatini Terme.
1. From Milan or from Rome: take the A1 "Autostrada del Sole" Highway towards Florence, then take a detour onto the A11 Florence/Seaside Highway towards Pisa, exit Montecatini Terme.
2. From Genoa: take the A12 Genoa /Livorno Highway, then take a detour onto the A11 Florence/Seaside Highway towards Florence, exit Montecatini Terme.

CONGRESSIONAL PORTFOLIO
Medical Conventions
Culture and Entertainment
Religious and Humanitarian Meetings