Adventure Parks. Fun for young and old.
Adventure parks
Ideal per adults and children
Stay in Montecatini
To challenge yourself 
Decription
Discover our adventure parks in a weekend in Montecatini Terme, lots of fun, games and adventure await you. You can test your children's skills and discover their desire for adventure but why not yours too.
A short distance from Montecatini there are 2 adventure parks totally immersed in nature that will transform your children into real Tarzans of the new millennium, you will see them moving among the trees, crossing Tibetan bridges and suspension bridges attached to pulleys and lianas and all this in total safety and in full compliance with anti Covid regulations. Finally, children will once again be able to enjoy life in the open air immersed in an endless adventure and maybe you too will be able to become children again with them.
And finally, after so much adventure, there will be the opportunity to relax for the whole family in the swimming pool of the Terme di Montecatini.
What are you waiting for !!! Book a stay dedicated to adventure!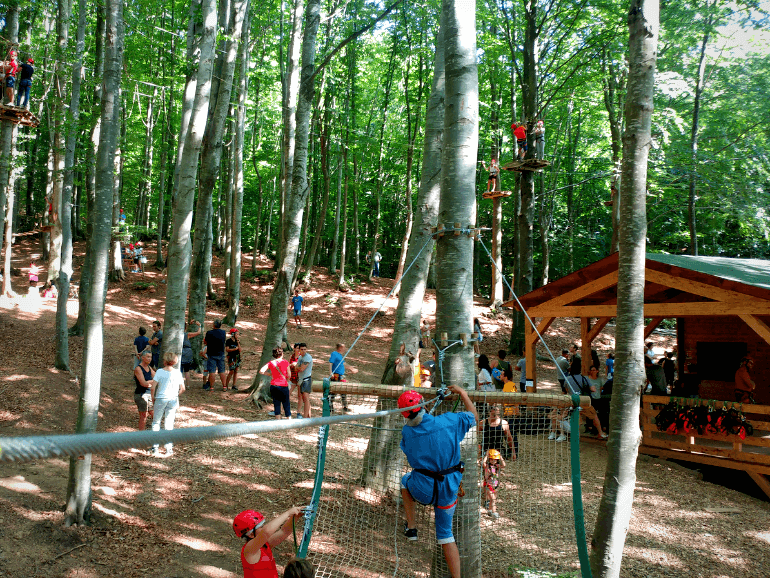 SPIDER PARK
(22 km from Montecatini. Approx. 40 minutes by car, located in the mountain area above Montecatini)
In a beautiful beech forest you will find 5 routes on fantastic trees in total safety (continuous lifeline CoudouPro-Kong) for young and old.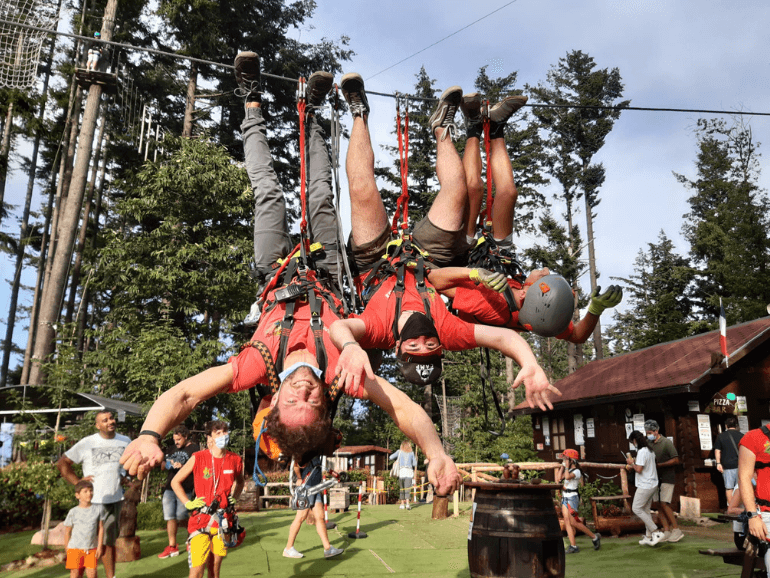 ADVENTURE PARK HANGING IN THE GREEN 
(24 km from Montecatini. Approx. 40 minutes by car, located in the mountain area above Pescia)
The park is located in Villa Basilica 10 minutes from Collodi, the town of Pinocchio. An amusement park for all nature lovers from 0 to 90 years, families, sportsmen and children. These are ten acrobatic courses of varying difficulty.
PINOCCHIO PARK
(12 km from Montecatini, about 20 minutes by car on the plains)
For those who also wish to visit the park and experience the thrill of the Adventure Path – Pinocchio Adventure with the Vola sul Fiume stretch and  La Nave Corsara stretch, we suggest staying an extra day or replacing this adventure with one of the two proposals above. Any supplements to consider are:
Entrance to the Pinocchio Park:
https://www.pinocchio.it/biglietti/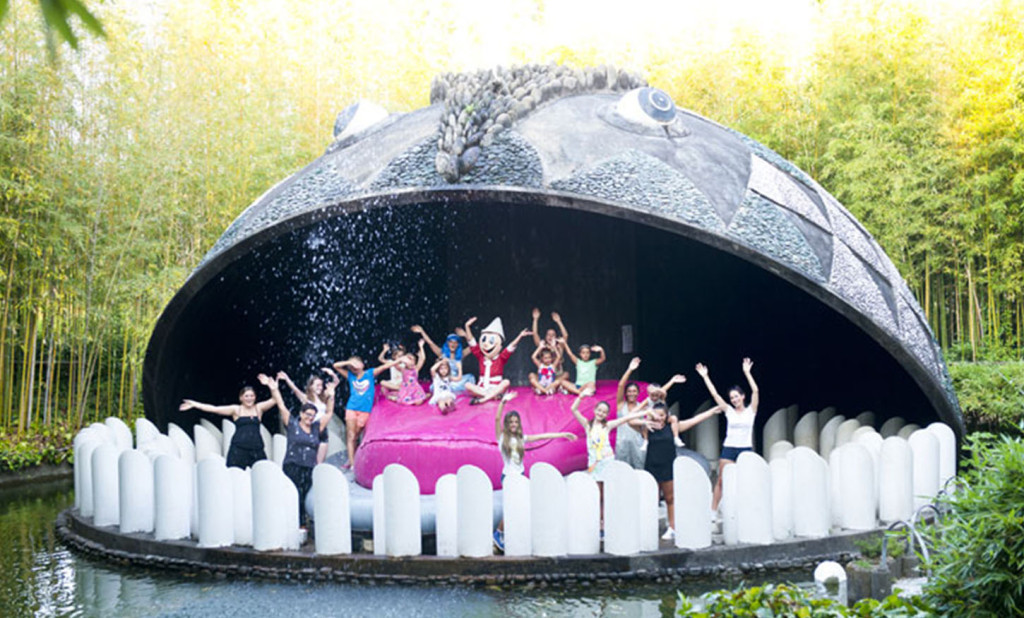 in Economy Hotel
€ 60.00 adult e € 40.00 child
in 3 stars hotel 
€ 70.00 adult e € 45.00 child
in 4 stars Hotel
€ 85.00 adult e € 58.00 child
The  rate includes:
1 bed & breakfast at the hotel of chosen category;
Welcome ice cream for children upon arrival at the hotel;
Welcome cocktail for parents;
1 dinner in the hotel with children's menu;
1 bath in the thermal pool of Montecatini Terme
The  rate doesn't include:
City tax to be paid locally at the hotel;
Transfer  from and back to the the place of origin (but on request with an extra cost we can organize the transportation from/ to Pisa or Florence Airport) and during excursions.
EXTRA NIGHTS IN HOTEL (per person):
Dinner, overnight, and breakfast
Children from 0 to 3 years (not completed) in bed with parents have a free stay.
| | | |
| --- | --- | --- |
|  HOTEL CATEGORY | ADULTS' RATE  | CHILDREN'S RATE |
| Economy | €. 44,00 | €. 30,00 |
| 3 stars | €. 50.00 | €. 36,00 |
| 4 stars | €. 68,00 | €. 50,00 |
We recommend:
sports clothing,
all the necessary equipment will be provide directly by the park
BOOK NOW YOUR PACKAGE!
Fill out this form with all your details, we will reply you as soon as possible confirming availability and Hotel details.